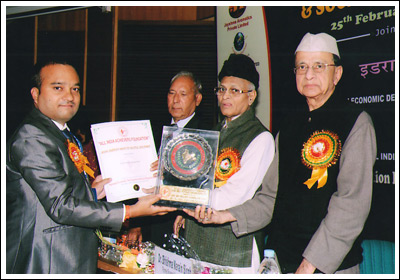 It is an immense honor and privilege to receive the "Indian Leadership Award For Industrial Development" for the year 2012 and certificate of Excellence Award by the most respected Shri Dr. Bhishma Narain Singh, former Union Minister and Governor Tamilnadu along with the presence of Former Chief Election Commissioner Dr. GVG Krishnamurthey, former CBI chief Sardar Joginder Singh and other distinguished guests on the occasion of National Seminar on "National Economic Development and Social Developments" held on the 25th February, 2012 in New Delhi at Indian Habitat Center. It is a matter of absolute pride for me to receive it from the extremely respectable organization- All India Achievers Foundation.
I own this award to the team of SRB MULTITECH LIMITED. It is certainly a united effort and not a one-man show. Without my dedicated team, this would have not been possible.
 I, Mr. Shrikant Ranjan Badu is overwhelmed and extremely grateful to AIFA for this award. No words of gratitude could suffice what this award means to me. It isn't "JUST AN AWARD & CERTIFICATE". It certainly means a lot more than that. SRB MULTITECH LIMITED is aimed at serving people of odisha and we will provide low cost home and housing and full the dreams of common man.

I accept this award on behalf of the entire team of SRB MULTITECH LIMITED and commit to serve even better in future and put in our earnest efforts to stand upto the expectations of everyone served by us. I hope to reach out to majority of the people and serve them with the best. Thank you for considering me worth and deserving of this award. In this time of gratitude I would like to thank our valuable customers for showing immense faith in us. We value your support and appreciate the confidence you bestowed upon us. We thank you for your wonderful association with us. I hope this association will continue in future and may we win more accolades in form of awards and appreciations.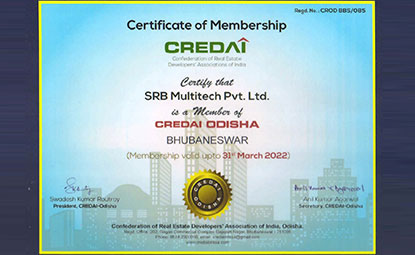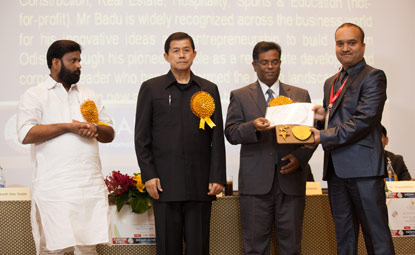 Global Achivers Award 2014, 7th International Achivers Sumit, Bangkok, Thailand