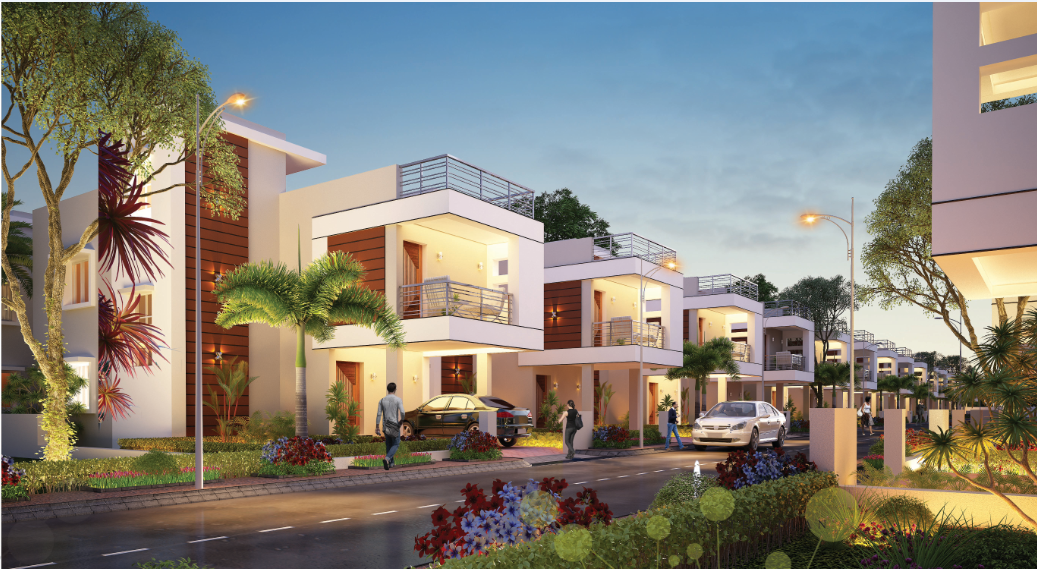 Description
Citi Homes
House
-
The present project "CITI HOMES" is a mega residential complex which is planned over 10 acres of land in the vicinity of temple city. The outdoor opulence is matched with indoor elegance and aesthetics. The project shall have all infrastructural facilities, amenities and conveniences like internal roads, integrated drainage and sewerage system, water supply and electricity. The housing units are affordable and cater to the needs and requirements of person belonging to different strata of society. The proposed complex has been aesthetically designed and its beautiful landscaping is a treat to the eyes. The flats/units have been conceived with trust on light and air circulation as well as "Vastu Orientation". Step into life style that can be compared to the supreme best. This project approved from BDA.
Amenities
Market Complex, Bore Well, Temple , Power Lifts in Each Block, Community Hall, Visitors Car Parking, Beautiful Landscape Garden, Two Wheeler Parking, Children's Play Area,24 Hour Security and Water Supply for Every Duplex, Power Backup for Common Areas, Swimming Pool, Cable TV Network, Jogging Track.
Home Loan Available From
SBI, IDBI, GIC Housing Finance, Can Fin
We deal our financial partner with LIC
Market Complex
Bore Well For Apartment
Temple
Power Lifts In Each Block
Community Hall
Visitors Car Parking
Beautifully Landscape Garden
Two Wheeler Parking
Children's Play Area
24 Hour Security and Water Supply For Every Duplex
Power Back Up For Common Areas
Swimming Pool
Cable TV Network
Jogging Track
Location
Vani Vihar Square – 8.5 Km
Rasulgarh Square -6.5 Km
Hanspal Square -4 Km
DPS Kalinga School -6 Km
Old Bus Stand BBSR – 12.5 Km
Railway Station – 12 Km
Airport -16 Km
Floor Plan
Specification
Payment
4BHK DUPLEX
For Core House Ready to Move in:
OUTRIGHT, Unit Booking amount 20% of the total cost. Rest before registration within 30 days
For Under Construction Units:
Booking amount 15% of the total cost.
1st installment 15% of the total cost at the time of site registration (within 30 days from the date of booking).
2nd Installment 20% of total construction cost from the date of execution of agreement (after completion of piling work, within 60 days thereafter).
3rd Installment 10% of total cost at the time of foundation and plinth (within 90 days thereafter).
4th Installment 10% of total cost at the time of lintel of Ground floor (within 60 days thereafter).
5th Installment 10 % of total cost at the time of ground floor roof casting (within 90 days thereafter).
6th Installment 10% of total cost at the time of 1st floor roof casting (within 90 days thereafter).
7th Installment 5% of total cost at the time of plastering / fitting of door choukatha & finishing work (within 120 days thereafter).
8th Installment 5% of total cost and any other charges, levies, duties, cost of extra item if any on or before handover / possession.
Gallery
SPECIFICATIONS
STRUCTURE:
RCC Framed structure with 10"/9" exterior and 5" interior wall s made by fly ash bricks
WALL
All internal walls plastered with Cement Mortar finished with putty punning and primer in ready to paint condition.
Exterior walls whether coat Paint.
DOORS & WINDOWS:
Salwood Door frame (Chaukath) Main door be wooden Door and all other doors enamel are flush door except toilet. All toilets doors will be PVC doors n frame. All windows wail be aluminum sliding doors with MS safety grills.
KITCHEN:
Green marble/granite kitchen platform with stainless steel sink. 2 feet ceramic glazed tile above kitchen platform and provision for aqua guard, microwave, exhaust fan point etc.
FLOORING:
Vitrified tile flooring for inside DUPLEX areas except toilets, & Staircase will be marble finish. Provision of cheko tiles in parking areas, Toilets Mat finish /anti skid ceramic tile flooring and glazed tile wall dado up to 7'0'with good quality sanitary and plumbing arrangement for all toilets.
ELECTRICAL:
Fire resistant electrical concealed copper wires. TV point in the drawing room. Branded items. Ore Miniature Circuit Breaker (MCB) for each circuit provided at the main distribution box within each flat .
PLUMBING & SANITARY:
For Toilets good quality of ceramic ware like commode with seat cover, washbasin, And good quality of C.P Fittings.
WATER & SUPPLY:
24 Hours water supply from captive deep bore wells.
SECURITY:
Adequate security cabin for 24 hr security service.